Being a marketer can sometimes feel like the whole company is on your shoulders.
You have customers, investors, managers, employees and family all clamoring for your attention, but only have 24 hours a day to get everything done. You probably know that there are online tools which will help with your marketing, but you don't have the time to even look.
So to make things easier for you, here are my top 16 free online marketing tools that can help you get your job done efficiently and productively.
With Hootsuite, you can monitor and post to your social media accounts without the need to check in on each individual social network. The free version has tons of great features like scheduling posts months in advance and it allows you to connect 3 social media accounts for free.
Other free options are TweetDeck and Buffer, but you will find that none offer the advanced professional features of Hootsuite.
This robust tool allows you to create logic "recipes" comprised of rules based on events.
For example, you can have a Google alert that looks for mentions of your company name and then have it send you an SMS alert or email. You can even connect it to devices like Raspberry Pi that can allow you to unlock a door when someone sends you an email that they have arrived at the office. You can use any of their built-in recipes or come up with your own.
Alternatives include Zapier and coding scripts on your own, but why bother? IFTTT is free and has everything you need.
In the free version of the popular survey tool you can test a new product idea, upload images to get user feedback on a design experiment, gauge user responses to embedded videos and/or just run a website feedback survey that pops up on any page of your site. Surveys are quick and easy to create and you can analyze your data in a simple graphical format.
Other free alternatives include Google Forms and Wufoo, but none offer the simple but detailed reporting abilities of SurveyMonkey.
If you have some great data that you want to share in an infographic or presentation, there is no need to hire an expensive designer to build one for you. Piktochart has many great templates and even someone with no design chops can make gorgeous shareable images.
There are lots and lots of alternatives for making free graphics, but I have yet to find that one that is made just for importing data to an infographic.
Did you spend hours crafting an email, but then are not sure whether the subject line will get people to open your message?  Use SubjectLine to score your message and see how likely people are to open your emails. It's not guaranteed to get anything right, but its certainly a tool you might want to check before sending an email.
There aren't any really good software alternatives, but you can always check your email subject lines with your friends before sending out an email blast.
Created by startup guru Noah Kagan, this tool allows you to capture people on your website right before they leave and get them to join your email list. List Builder is very simple to integrate and you get many of the necessary features for free. You can add your list to many popular email tools and market to your web visitors.
Alternatives to List Builder are many, but the advantage of using the one by SumoMe is that it is specifically made by a marketer for marketers.
Now that you have a list, you need an email tool. You can use your email tool to talk to existing customers while also using email marketing to try to convert potential customers.
Mailchimp is very easy to use and they have an 'entrepreneur' package which allows you to send 12,000 emails to 2000 subscribers for free.
There are dozens of alternative email services, but Mailchimp is unparalleled in their free platform. My second favorite is VerticalResponse, which also has a great free tier.
If you are an Outlook user on Windows, you have the ability to schedule emails for appropriate times. (I hope you already know it's not a good idea to email sales prospects at 2am!) However, if you are Gmail user, you need to use Boomerang.
It is a great tool that automates important email follow-ups, such as sales leads or sends reminders when bills are due.
The free version has a limited amount of monthly credits. I have never found any free alternatives that do just this service for Gmail.
Unless you have hours each day to pore through your Google Analytics, you probably just need a quick regular update on how things are looking.
For that, there is QuillEngage which sends you a free weekly and monthly report of all of your most important website stats. The reports will tell you where you are gaining or losing traffic and basically anything you need to know to sound smart in your boss' weekly traffic meeting.
An alternative to QuillEngage might be building your own reporting in Excel that uses API lookups, but why bother when there's a free tool that does the same for you.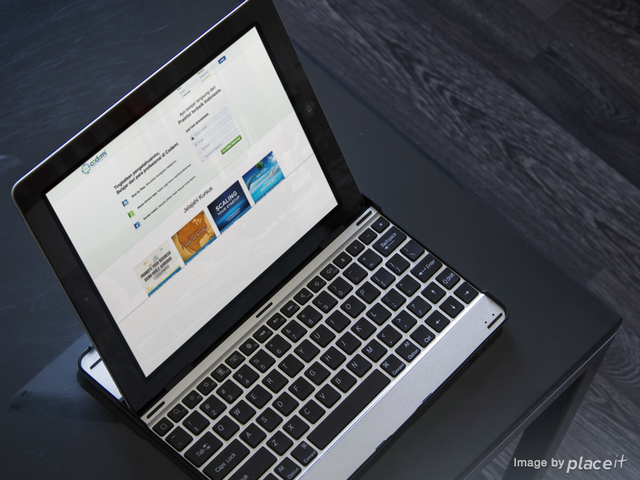 Have you ever spent hours trying to find the perfect picture of an iPhone so you can edit your mocks into the screen? You never need to do that again if you use PlaceIt. There are many free images of smartphones and computers just waiting for you to add in your designs.
Spending hours doing this manually is the bad alternative, don't do it.
If your product is slightly difficult to understand, but sitting down with every customer to explain how to use is a bit too difficult, you need WalkMe. This tool allows you to create on screen guides or prompts for website visitors, so you can explain anything extra or just push people towards your call to action.
Fortunately for WalkMe, there is no free alternative.
Corporate email addresses can be structured in multiple ways and can be pretty difficult to guess when you are trying to send a targeted email to a specific person. Rather than send an email to all the different possibilities, you can just use this tool to figure out the email address format. Try it and see if you can guess some tech celebrities emails. Do a quick Google search on "how to discover an email address" and you will see how many other options there.
Mailtester, in my experience, works the best at finding the right email addresses more often, but I was recently introduced to a tool called RocketReach that seemed pretty good too.
One of the surefire ways of growing your Twitter following is to follow lots of people in your niche. This tool allows you to follow people en masse and then drop the ones that aren't following you back. The free version is somewhat limited, but it is good enough for the casual user.
Other alternatives are Unfollowers and Tweepi.
With this tool you will never suffer from writer's block again. All you need to do is put in a random keyword and it will spit out whole ideas that you can spin into a content post. Here's a warning: some of the ideas will be pretty wacky, so you might need to try it a couple of times until you get a good idea.
Another free version of this tool is to just play word roulette in Excel on your own, but to get some really good ideas you need a fun script just like this tool's.
Keep track of which websites are linking to you with this tool. Don't stop there though, you can also check how your competitors are acquiring links and copy their methods. Getting this for free requires that you sign up for a trial and then cancel into the free tier, but once you see the data offered by Ahrefs you won't be disappointed.
Other free alternatives are Majestic and Open Site Explorer, but compare the data output side by side to see who really comes out on top.
I am not a big fan of tracking SEO growth with keywords. However, it is still a good idea to keep on top of your most important keywords and your brand name. Any big movements in rankings for these keywords are going to impact the bottom line, and knowing the latest rankings will minimize surprises.
There are many rank checking tools but most of them are not free. There are many ways to check rankings for free including using XML lookups into Google sheets, and this just happens to be the one that I have used for quick checks for many years.
In pulling this post together, I discovered that there are hundreds, if not thousands, of marketing tools, but hardly any of the really useful ones are free. The unfortunate truth is that to get really good marketing tools, you are going to have to pay for them; however, there are some great free tools if you look hard enough. If you can think of any other free tools that I should have included, please add it to the comments!